About
I'm Adam Schwartz, a freelance film composer. Some of my latest scoring work has been for The Atlantic, Al Jazeera America, and Arts at MIT. I'm currently working on my first studio album, to be released later this year.
From 2010–2020, I worked full-time in the software industry as a designer and front-end engineer, and composed music on the side. As of 2021, this has flipped.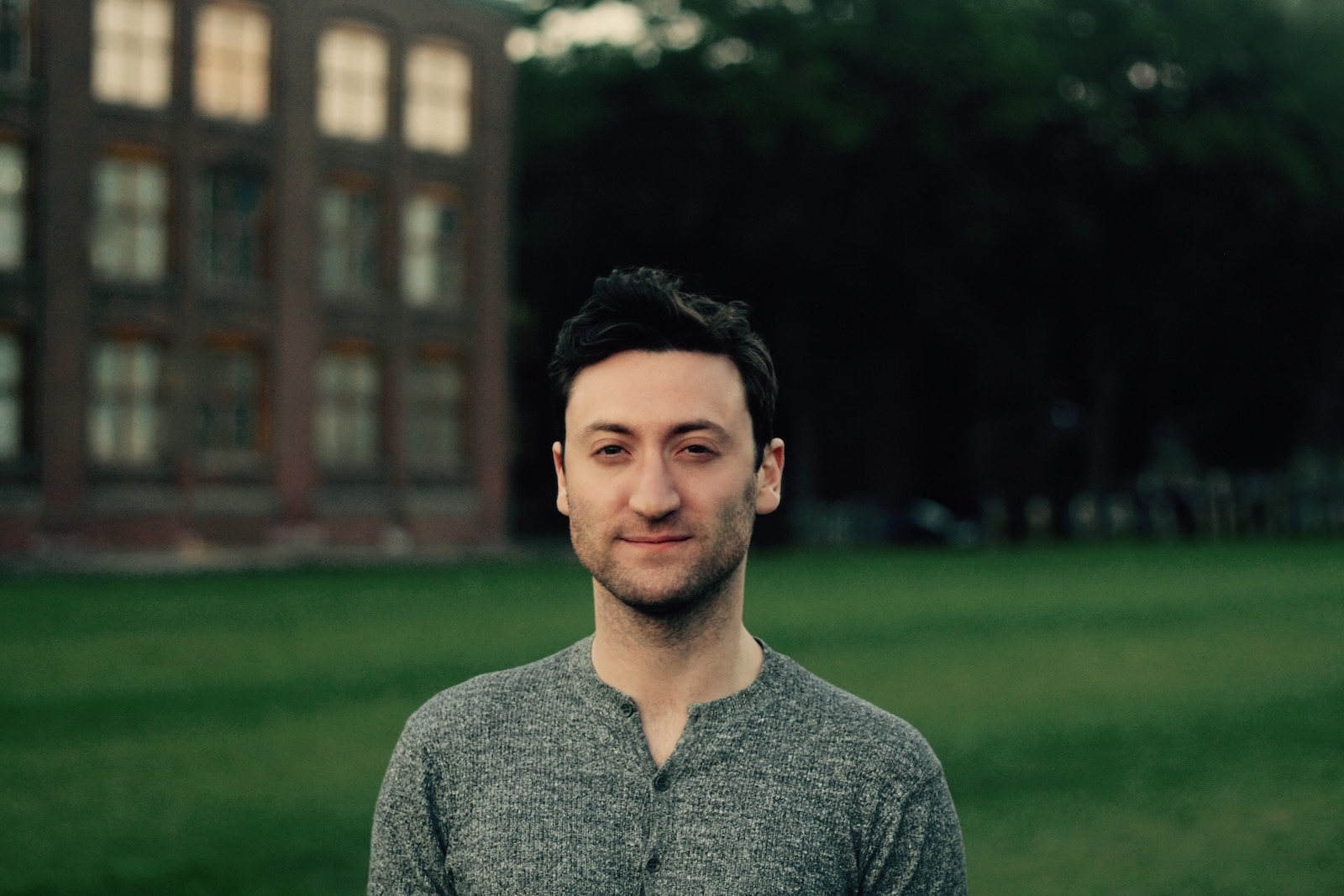 Early life
I've been playing piano and writing music since I was a kid, with the goal of one day scoring major motion pictures. Around the same time I also started writing little programs for my TI-82 calculator.
From 2006–2010 I attended MIT where I double-majored in Mathematics and Music. It was there that I refined my plan to begin a career in the software industry then transition to music.
One of the main drivers in my life has been a perpetual desire to create. Whether just a simple melody or vector graphic, or entire piece or full-blown website, somehow or another I typically end up making something every day.
Software
My software career really began when I joined HubSpot in 2011. For the first two years I was the lead front-end developer on the Content team, building out the Content Optimization System.
In March of 2014 I left HubSpot to start a company called Eager with my friend Zack Bloom.
At Eager we set out to build a platform to make it as easy to add a widget to a website as it is to install an app onto a phone. As part of this work, we created a standard, called install.json which when included into a code repository describes how that project can be installed.
In 2016 Eager was acquired by Cloudflare and our team transitioned Eager into Cloudflare Apps. I continued to work at Cloudflare until March 2021 as a software engineer and designer, creating the brands for several products including Cloudflare for Teams, Access, Workers, and 1.1.1.1.
Music
I've been writing music since I was a kid, releasing my first album, Black & White, at 16. In college I wrote music for orchestra, large jazz ensemble, rock bands, and a cappella groups.
Since college I've worked continuously as a full-time software developer and designer, yet I've always kept my music going on the side.
I've scored a number of short films, several of which can be viewed on Vimeo. In 2011, I received the award for Best Musical Score at the Boston 48 Hour Film festival. In more recent years I've done scoring work for Al Jazeera America, The Atlantic, and Arts at MIT.
I'm currently working on mutltiple large projects including the score for an upcoming indie puzzle platformer videogame, and my first studio album, to be released later this year.
My hope all my life was that some day music would be my primary profession, with software on the side. I'm so proud to say that as of 2021, this has happened. If you need music for a film or videogame, get in touch.
Elsewhere